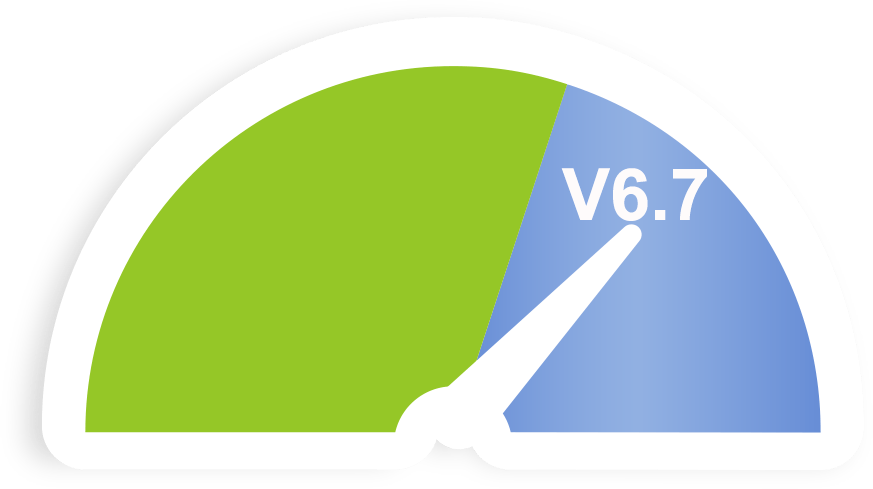 Gespage version 6.7.0 is officially released, here is the preview of the new features:
The eTerminal Sharp:

The eTerminal Sharp is operational. Installed directly on the printer or copier, it ensures the functions natively not available.

It is possible to use a free trial version for 60 days.

So you can install and test this eTerminal freely and find its ergonomic use.

The eTerminal Sharp can be equipped with our TCM3, contactless card reader connected directly to the USB port of the MFP (no need a network interface).

Cloud printing :

The version of Windows cloud printing is improved. This version allows you to print jobs via the cloud. Documents (pdf, office, jpeg) are stored in the cloud and then released on any Gespage printers.

This version allows free use of email printing. You may send your file to print on a dedicated e-mail address in order to automatically store it in the cloud. (The address is compatible with office 365 or Gmail.)

Rapports de Gespage :

Statistics and reports are improved. Predefined detailed reports enable detailed monitoring of scans.

You will now have a display on the A3 volumes.

Notifications :

In addition for having the opportunity to notify some informations to users with the PopUp, it will be possible to set up an automatic notification by email.

Parser :

The parser Gespage (function to decrypt the spool files) improved on LINUX versions. It able now to count in one document the number of black & white pages and color pages.
Follow us on Twitter to receive our weekly news.